We are able to offer you multiple services and products related to your pictures needs.
Team & Individual Photos
We can make the team & individual pictures for your team, club, league or during one of your event.
Pictures can then be used for regular prints, poster, various photo products, magazine covers, ...
Action Photography
Thanks to our state of the art photographic equipment, taking quality action pictures is possible even when the conditions are difficult. We can cover games (baseball, football, soccer, tennis, basket, ...), car or bike races, rally racing, running, track & field, ... to get the best pictures of your athletes in action.
After the event, pictures will be available for purchase from our internet website.
On some events, we can also set-up a stand where pictures of the event can be viewed and ordered. Some prints can also be made on the spot.
Reportage : Personal Photography - 2H
We can make a photo reportage on your event (sports related or not), your team or a specific player.
During this reportage (maximum 2 hours) we will be focused on getting the better pictures of the subject.
You will get a DVD with all of the full resolution images that we shot during the reportage. For a 2H reportage, that's usually more than 200 pictures !.
If you want we can also put all the images in a gallery on our website allowing participants in your event to view them and remember the event. Access to the gallery can be restricted with a password if you choose so.
Pictures are provided as they come out of the camera, with very little adjustements. If you want, we can include a text or a logo (sponsor's logo) on all the pictures.
Reportage : Personal Photography - 4H
Same as above, but with a 4 hours reportage.
Products
Our Pictures can be used in many different ways. Here are a few ideas ...
Prints and Posters
Your pictures are printed on high quality photo paper; either true photographic paper or professional digital print paper (depending on the size / product).
We offer different print sizes from 15x20 cm up to 50 x 70 cm.
Frames are not included / provided.
Mugs

Ceramic mugs with your own photo.
Microwave-resistant.
Dimensions : Ø 82 mm
Height : 95 mm
Mouse pads / mousemat

Mousemat with your own photo.
Made out of black neoprene
Size : 19x25 cm
T-shirt
T-Shirt with your picture on the front side
100 % coton, washable 30°C.
Size available : S, M, L, XL et XXL.

Photo sculpture / Photo statuette
the background of your picture is removed and cut-out, leaving only the subject. This makes it look like a sculpture or a statuette. A plastic stand allows it to stand in a vertical position.
Dimensions : 13x17, 15x20 & 20x30 cm
Photo CD
Your choice of high resolution pictures stored on a CD/DVD.
With this CD, you can make the prints or products you want, in the quantity you want at no additional cost.
Picture price decrease with the number of pictures on the disc.
CD 10 Photos Hi Res. - EUR 40.00
CD 25 Photos Hi Res. - EUR 75.00
CD 50 Photos Hi Res. - EUR 120.00
CD 100 Photos Hi Res. - EUR 200.00
CD 200 Photos Hi Res. - EUR 300.00
Game CD
Almost the same as the Photo CD.
All the hi-res pictures from a game / gallery on our website are yours on a CD/DVD for a fixed price.
Personalized Posters and Magazine Covers
Personalized Posters are available in A4, A3 and A2 sizes and can include the athlete's name, jersey number, team and position.
Posters with multiple photos are also possible.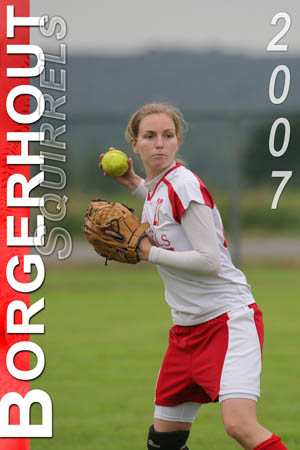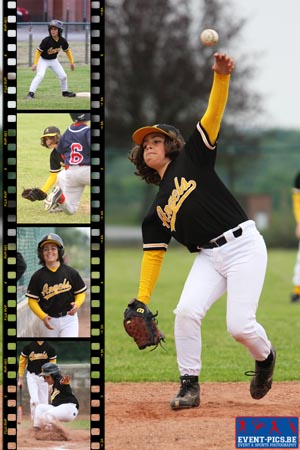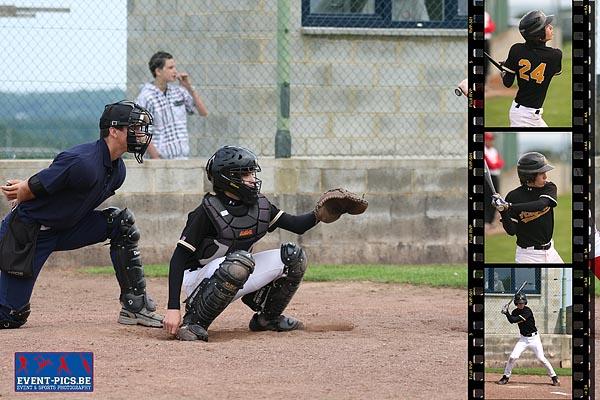 Pictures can also be used in prints that looks like magazine covers. Select a photo and add up to 3 captions to make it more personnal.
The size of the cover is : 21x26cm